Today every SEO service provider is striving hard to provide the best and high-level SEO services and also ensure that it truly benefits you. Search Engine Optimization (SEO) is the main ingredient of any social marketing services through which we make any business easy to find, increases conversion rate, and return on investment (ROI) and can generate traffic of the business focusing on titles, keywords, URLs, quality of content, on-page optimization, off-page optimization, etc. When your website has fresh and unedited content, great social links people have reasons to visit it and they may be turned into possible business leads. Seo plays an integral part in digital marketing.
Digital marketing is the most powerful marketing technique which involves several other important marketing tactics, strategies.
Social engine optimization, social media optimization, Search engine marketing, content automation, content marketing, e-commerce marketing, social media marketing, PPC, display ads, email marketing, etc, are subsets of digital marketing.
Earlier we took digital marketing as a source to sell or purchase goods and services but now it is more than a buy and sells medium. It is a source of entertainment, social interaction, news, client exposure towards a business, brand, etc.
In the age of digital each day new digital marketing strategies, technologies, trends are producing and evolving.
To keep your business above of all competitors, to establish a business brand, to be a leader it is very important to keep yourself visible among users, and to get that position we need to employ every subset of digital marketing in an effective manner.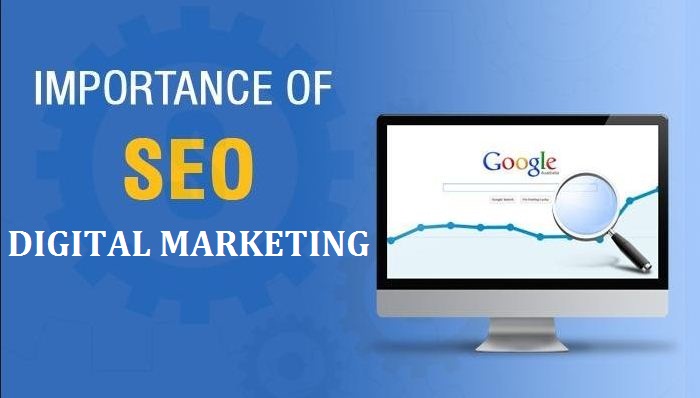 What is SEO?
"SEO is a method of increasing the quantity and quality of traffic to a website from the free or organic search results". One important subset is Social engine optimization. We all are quite familiar with this term a technique employs several techniques and methods to grab targeted and relevant user traffic to the business.
The different method involved in SEO strategy:-
On-Page optimization: It is used to increase traffic and visibility on a website by keyword researching, adding Meta tags, Meta description, fresh, unique web content, internal linking, fixing broken links, URLs optimization, and many more.
Off-Page optimization: Off-page, optimization is all about building quality backlinks and website promotion. Your business ranking in a search engine is significantly affected by the incoming links. So it's very important while doing link building that a link should be built with a trusted and well-known website. It is most important because of article directories, paid links, etc, have a negative impact on a search engine.
Why should we use Search Engine Optimization in Digital Marketing?
SEO is the most effective technique with unbelievable ROI rather than any other marketing technique. It is a fixed paid service provided by SEO Company and all around the globe.

An effective Seo strategy or acquiring the best digital marketing services in India would definitely work in a positive and effective manner and improve the search engine ranking, traffic, goodwill of your websites.

We can also use other marketing techniques such as email marketing and SMO technique, but SEO is above all and necessary for website ranking and driving more user traffic on your website.

With "Mobile-First" trends smartphones become an integral part of our daily life which makes an important factor in digital marketing. Even mobile websites are Google-friendly and considered as the primary content for search engine ranking. This shift makes mobile Seo a bigger factor in the Seo technique. Mobile websites, apps, Mobile Seo cannot be ignored to improve the visibility of a website.
Why and How important is SEO for Digital Marketing?
Here are some factors which ensure that SEO is really very important for digital marketing:
SEO is the heart of internet marketing and without SEO digital marketing is a big failure. It greatly helps in the promotion of websites or brands. Users find a website in higher ranking sometimes involves sharing it on social media platforms like Facebook, Twitter, etc. It will help in increasing customers to your website and keep you up on the competition websites of higher ranking.
Search engine optimization and online marketing both works collectively for the successful digital marketing of any business.
Author: Chandan Kumar
Tags: importance of local seo, seo importance, seo in digital marketing, the importance of seo