Email marketing plays a crucial role in introducing and selling the services, promoting products, broadcasting upcoming events and one of the most effective ways in sharing messages with clients but in the bundle of choices how to pick the right email marketing platform for your business is the critical thing. Email marketing is one of the big things in itself. As per the recent assessment, the right email marketing software can return the best outputs. So one should consider important factors involved in it while electing an email marketing platform.
Play smartly with subject lines of your emails so that it can encourage customers to open your emails. Better headlines may involve surprising facts, promises, compliments, and various other great ideas. After attractive subject lines next is to make an interesting body of emails. Relevant emails have higher chances to get open to the customers. Track and extensive research on your customers by the demographics data from Google can do better on this front. Make sure they are relevant to your targeted audience otherwise your emails will be marked as spam and thrown away. Emails at right times are one the tricky thing that works most of the time.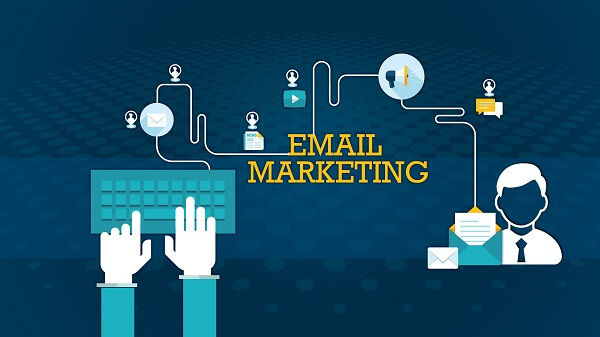 A big degree of email is supplied by eCommerce application development services. Customers have a tendency to not check the emails on weekends. You can also experiment with it with your first few emails. Mobile is one of the biggest trends in the digital world. Make sure they are mobile responsive too. For example, if you are using templates to create and send emails, those should open on any device. Your message, images, links should be fit as many screen sizes as possible. Last but not the least consult a team of professional, experienced, and knowledgeable email marketers who can promise to bring you as much traffic as possible from email blasts.
An effective email marketing tool can help you effectively manage your lists, connect, campaign and businesses. plenty of choices are available into the market, choose wisely which can supply you large list support, segmentation, and speed.
If your motto is to engage with existing customers or to build new prospects, you must have an email marketing tool that may help you effectively to manage your business needs.

Here Are Popular Choices In Email Marketing Service Provider:-
E-goi – It is one of the best Email Marketing and Automation Platform. Benefits of having an automation platform you are able to simplify marketing programs for your business with precision timings.
AWeber is one of the trendiest email marketing service providers which offer a wide range of tools for small and medium-sized businesses to manage their email marketing. It's simple to use and can be connected to the most platform including WordPress too. it also has a wide range of support options include live chat, phone support, email support, live webinars, and a vast library of how-tos and tutorials. It is free for 30 days and after that, their pricing starts from $19/month.
GetResponse is also vastly popular email marketing solution.
Benefits it encompasses:
It is extremely easy to use and beginners friendly.
Simplifies email marketing for small scaled businesses.
Offers astonishing marketing automation tools to produce smart automated campaigns.
Provides stunning responsive forms, landing pages, A/B testing, tracking, and autoresponders.
Also, support API integration services.
GetResponse offers a 30-day free trial. Their pricing starts from $15/month.
Other handy email marketing service providers:
SendX – I would recommend SendX for your e-commerce portal. It's an easy to use email marketing automation.
EasySendy Pro –It's worth to use EasySendy Pro to send email marketing campaigns, newsletters, auto-responder emails, trigger-based emails and to connect multiple SMTP and deliver emails at affordable prices. This enhanced email supply and open rate for big email lists.
Pepipost: SMTP/API based triggered emails at the most disruptive pricing ever.
Boomtrain – Smarter Marketing Automation
Ongage – The vendor-agnostic email marketing front-end platform
SimpleSES – Amazon SES newsletters and API
CakePHP HybridAuth
Steps to Verify Woocommerce in Android App
Amazon SES SMTP rely – integrate with your own application
SendGrid SMTP rely – integrate with your own application
Mandrill SMTP rely – integrate with your own application
It's a critical thing to consider best email marketing software to capture and convert any website visitor to a constant consumer.