SEO strategies for eCommerce websites are quite difficult than other online businesses. So it is very important to understand that we can't apply the same tactics while designing the WooCommerce mobile app for our business. Each business is unique so they also need to have a specific and different set of rules to attract organic traffic which results in organic sales. To get a detailed approach I researched the work policies of the various eCommerce website development companies and after my research what I concluded is mentioned below-
SEO Strategies for eCommerce Sites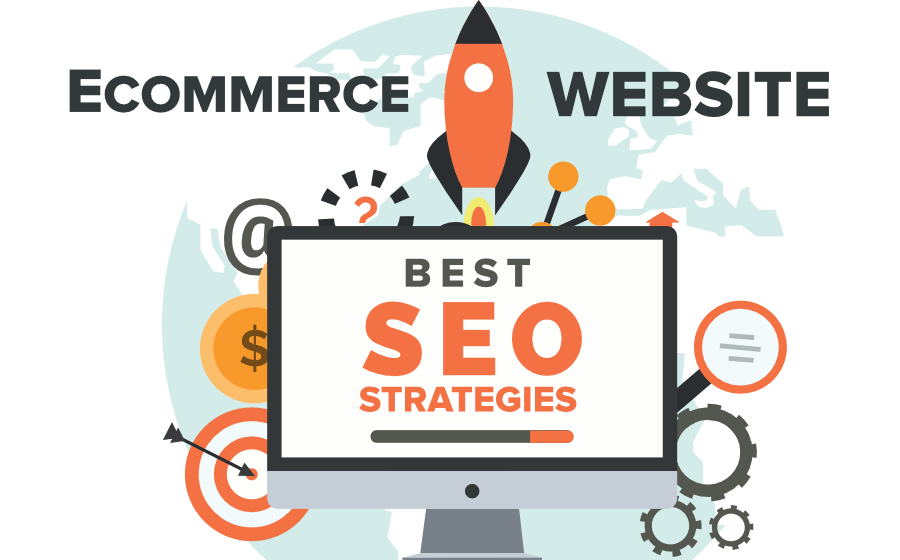 Image Structure and Size:

Online store already has a big stock of images to display and if it's not light-weighted or pixel-perfect then it can severely disrupt the work of optimization. Oversized images can also slow down the performance of your website and hamper the essence of SEO.
How to build a URL?

Make sure your website URL should not appear as a collection of numbers and alphabets series. URL should be well structured, and impressive, and should streamline your business. While building a URL structure ensures that there is no 404 error on the permalinks which can annoy the online visitors. It is also important your products carry a unique Meta description and Meta tags that facilitate it to stand out from the crowd and helps to improve sales and conversion.
Allow some space for social channels:

Have your web pages contained all popular social share buttons or not? Do they allow visitors to share the information on the website with friends and followers? Make sure your social channels loop works efficiently because they play a very important role in SEO strategies for e-commerce.
Users' reviews:

Your reviews are the first things checked before clicking the URL of your website. Make sure you have a high rating and positive and impressive user reviews. You can also encourage your previous clients to post reviews on your products. Amazon.com is a perfect example of where you can check out how reviews can encourage prospects to make a deal. Google also loves unique, valuable content, and with an e-commerce website, you have a good prospect to create free content from your user base.
Better linking between pages:
Value-adding internal linking is also one of the essential SEO strategies one should follow. Improve this by linking each page to several other similar, relevant pages in your domain.
Impressive page titles, and product description:
the best strategy is to generate a completely unique and full description for each of your products.
Social Media Sharing:

Social media plays a vital role in SEO. The use of social media is increasing all day and you can use it to share your business services and products to aware customers of it. Keep maintaining your social media accounts like Facebook, Twitter, Pinterest, LinkedIn, Instagram, etc.
Website Security:

You must ensure the security of your online store always remains integral. For this reason, it is a wise choice to invest in HTTPS encryption for your website. If you don't have it, get it now and also add an extra layer of security.
Mobile responsive websites:

It is the age of "Mobile First". If you don't have an app for your store, build it now. There are plenty of options in the market; Woocommerce Mobile App is one of the best things you can try. Make sure your e-commerce store can be accessed on any device.
Community Building:

To establish a smooth and easy connection with clients, business partners, and with anyone, Forums are a great way. It also a good way to exchange information for the latest SEO trends and SEO techniques as it relates to your specific business.
Author: Chandan Kumar
Tags: best ecommerce seo, ecommerce seo, seo for ecommerce website, seo plan for ecommerce website, seo strategies for ecommerce sites, seo strategy for ecommerce websites