About Client/Project
Helping Christian women through learning and mutual support is the motto of The Enlighten Foundation and AvyaTech's 'technological prowess joins force with that noble cause and helps ELF achieve it's desired results. AvyaTech felt privileged to be part of this project and being able to contribute to the growth and prosperity of the women, whose lives were transformed by ELF.
The Challenge
We worked together to create a customized WordPress and PayPal solution that accomplishes the following challenges:
The NGO Application for allowing member women in making new friends and helping and supporting other women through membership, growth of social community.
A Content Management System (CMS) to ensure smooth management and update of website's content on a regular and simple manner from backend.
A Membership Subscription mechanism for smooth membership process for purchasing and donating products.
A vocal Christian community application for the growth of community and members in a number of ways through interaction and collective participation.
An Ecommerce solution to allow people to purchase many products online through points earned or through some other modes of payment.
A Donation Mechanism, which would allow people to make one time or monthly donation. Additionally, PayPal integration was also a part of the job.
The Solution
Like many of our clients, ELF preferred to have a solution that is scalable to meet growing needs and future advancements and thus we built exactly what they wanted. Avyatech first of all formed a team of technical experts and deligated their roles and responsibilities to them in a such a manner, that everyone worked to achieve their individual objectives with complete clarity and collectively the bigger objective or common goal was achieved seamlessly. The team included:
Project Manager : This professional was responsible to manage the client requirements, create architecture, planning, estimation, communication with client and technical team, server configuration etc.
Senior Developer : This resource was deputed for developing the website by using various custom plugins, custom themes to satisfy client's requirements.
Developer : This technical expert was deployed to assist the team in spheres of developing custom themes and doing other essential tasks related to user and backend.
Designer : This resource was responsible for applying design, following the wireframes, converting to PSD, getting approval by client, converting to HTML and applying everything successfully.
Q&A : The testing team was also formulated for verifying the errors and UI/UX discrepancies alongwith bugs on the website. They had to work rigorously to ensure that the website and all it apps and functionalities work as per the client's preferences.
.
Public Interface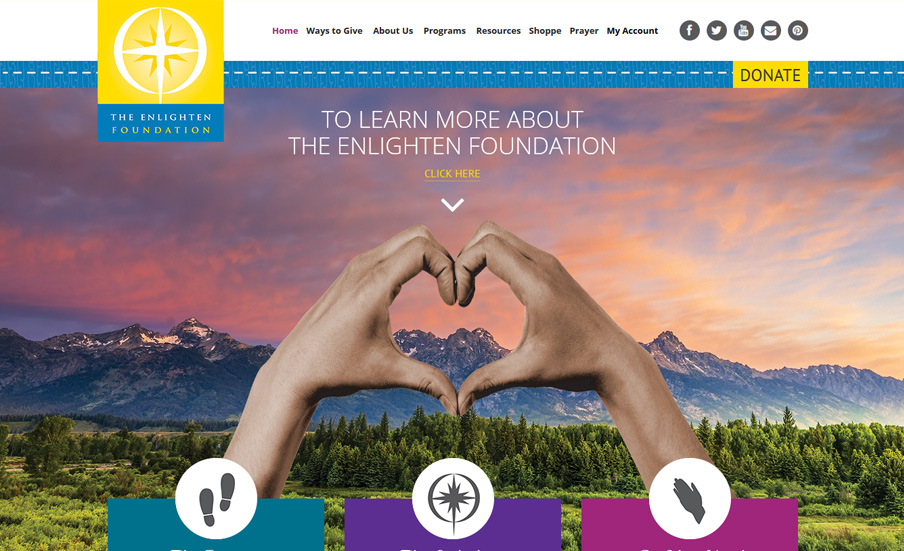 The Enlighten Foundation is a worldwide organization of Christian women dedicated to educating and empowering women to create transformational change.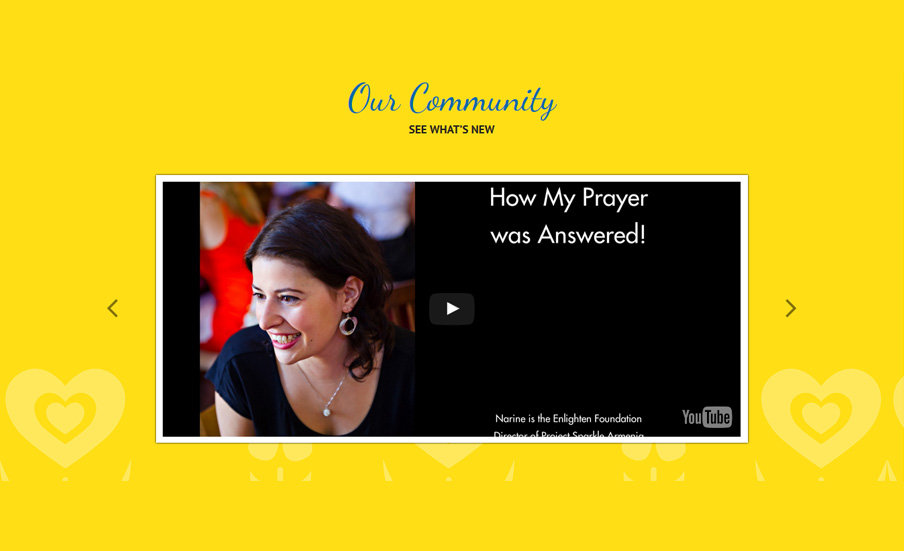 Representation of ELF via video to christanity community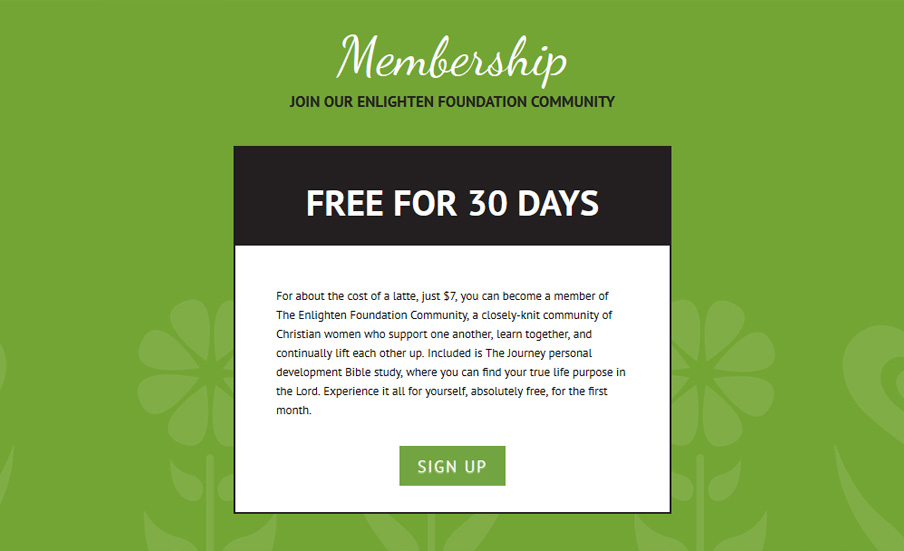 A Membership Subscription mechanism for smooth membership process for purchasing and donating products.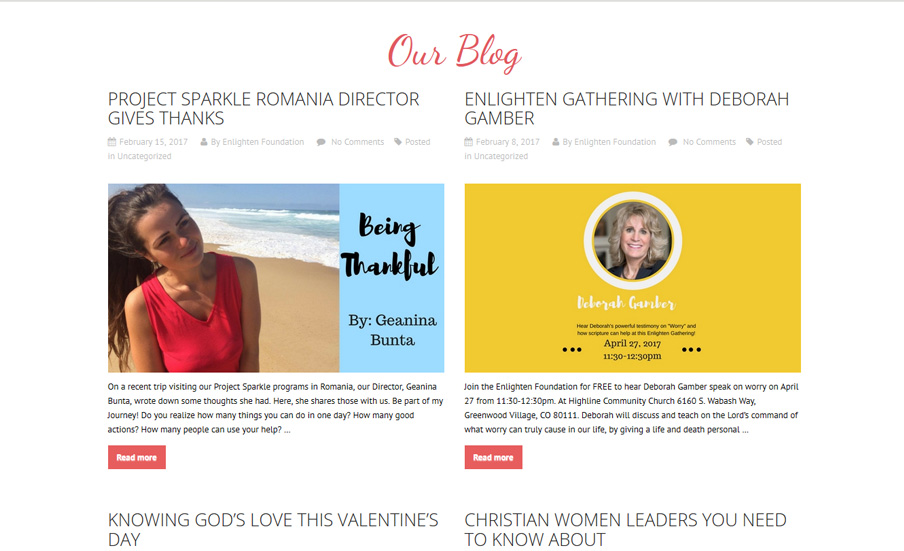 Daily updates of mebership users via blog
Admin Interface
NGO Application with Paired with a Content Management System, Membership Subscription Mechanism, Community Application.
Project Information
Client:

The Enlighten Foundation

Website:

Tag:

Discussion, Forum, NGO Application, Responsive Web Design, Wordpress Development
Enlighten Foundation
"When we decided to work together on The Enlighten Foundation project, we knew this project would be a massive undertaking. This new website required the build-out of extensive modules to deal with memberships, subscription payments and related curriculum. Along the way the Avyatech Team stepped up to the challenge by providing a customized WordPress and PayPal solutions"-
We can help.
Web application development, consulting, wordpress solutions to build your business for your company. Let's walk.
Contact us